Towards Urban Vitality: Shanghai's "Ark on the Sea" Sets Sail
Tilanqiao, a historically significant and culturally rich neighborhood in North Bund, Shanghai, is undergoing systemic urban regeneration. It is at once a water-side trading hub, a former wartime oasis, home to almost 20,000 jewish refugees, and a current host of the foreboding Tilanqiao prison, lanes of Shikumen houses and a conflux of incoming and outgoing residents as a result of redevelopment.
At a time when Tilanqiao's next identity is taking shape, the DIIS Community Building Thematic Cluster investigates an urban ingredient other than physical development – vitality.
How might we retain & cultivate vitality in communities undergoing regeneration?
With a cohort of 24 members from diverse backgrounds, preliminary research and sprint workshops during the inaugural Design Universe creative camp, the TC proposed design solutions that challenge the conventional real estate development model.
We sat down with two main leaders of the workshop to reflect on the TC's past research and ruminate on its next evolution.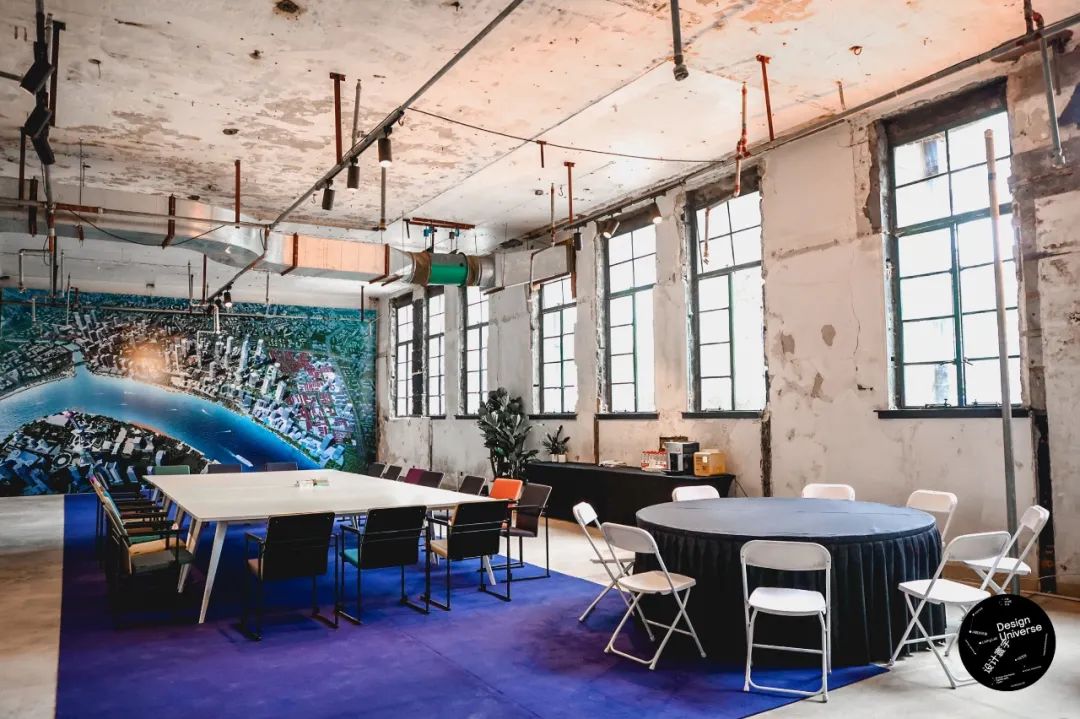 △TC
△Tilanqiao, North Bund, Shanghai
Aldo Cibic
Memphis Co-founder, Design Master, TC Leader, DIIS Chief Advisor
What is the city but the people?
- William Shakespeare
Aldo:I am convinced that the existence of the "city" has little meaning if it is not considered in relation to the people who live it. Architecture is not the protagonist, but rather, the persons who live in the architecture that make a place pulse with life.
Unfortunately, there are many ways that the frenetic growth of cities has created voids. These are not so much material voids lacking construction, but are more the absence of relationships between people and their context. For example, there are places that one goes to solely for work or solely for fun, places where some go and others do not, and there are places where one feels alien because they are missing that "genius loci" that exists only where there is a sense of belonging.
For Tilanqiao, an area going through lifecycles and an upcoming rebirth, we therefore raise the question:
How might we retain & cultivate vitality in communities undergoing regeneration?
Jie Zhang
TC Co-leader, DIIS Director of Planning & Development
Jie:This TC workshop investigated Tilanqiao as a particular case against the overall backdrop of Chinese urban renewal. For a long time, fast-paced real estate development served as the predominant paradigm, leading to the rapid growth of Chinese cities. While upgrading land value and thus urban economic output, it has also witnessed a growing homogeneity of urban areas, the loss of original residents and communities, and increasingly, systemic risks within the real estate financial framework.
Now, this round of economic and industry development that we are entering calls for new social concerns and new urban narratives. Vitality emerges as the keyword concerning diversity, liveliness and creativity of a city, where people is the most resilient building block.
/DU: What does it mean to be vital?
Aldo:It is people's actions that generate places, not vice-versa. For a place to be livable it has above everything else to be capable of generating relations. The idea is that many small situations, when combined, can generate larger, more significant stories. Creativity in processes leads to the most stimulating realities.
There's a need for new places to meet and ways to get people to meet. I'd like to think of architecture and design as a possibility to meet, as the spark that ignites contact and relations, such as a physiological space where different social classes come into contact. Aesthetics interest me less: I favour the relation with spaces. I prefer design that has something extra. If the only representation is of itself, it risks losing its meaning.
Through this TC research, we propose a vision in which, through the reordering of potential and of energy, conditions are created which stimulate encounters, exchanges and sharing.
/DU:What was the research agenda and how was the process?
Jie:The TC had repeatedly surveyed the streets and neighborhoods of Tilanqiao, and spoken with related stakeholders. We saw many opportunities for urban renewal coming from redefining "opposites", which also formed the research sub-areas, for instance: 1. Physical & intangible historical heritage vs. the latest technology; 2. Existing communities vs. newcomers accompanying the construction of the North Bund; 3. Preservation of the past vs. disruption through entrepreneurship.
During Design Universe, we put these ideas into practice with a creative sprint to rapidly create, iterate and model potential solutions.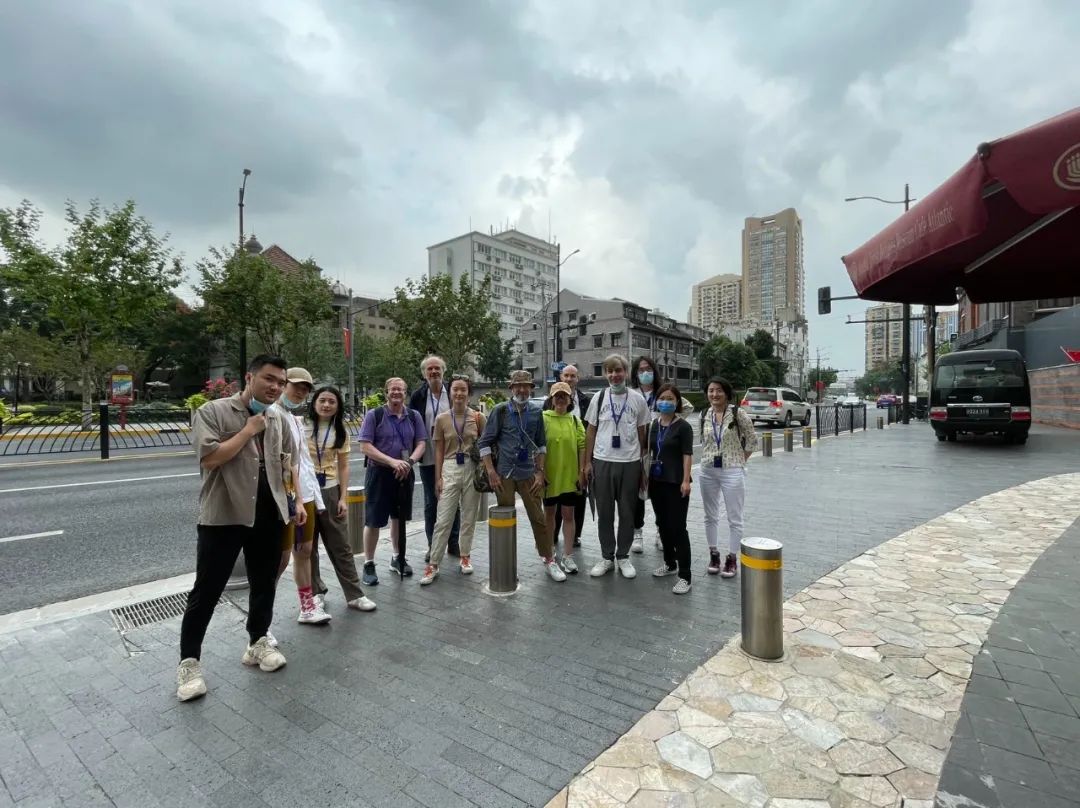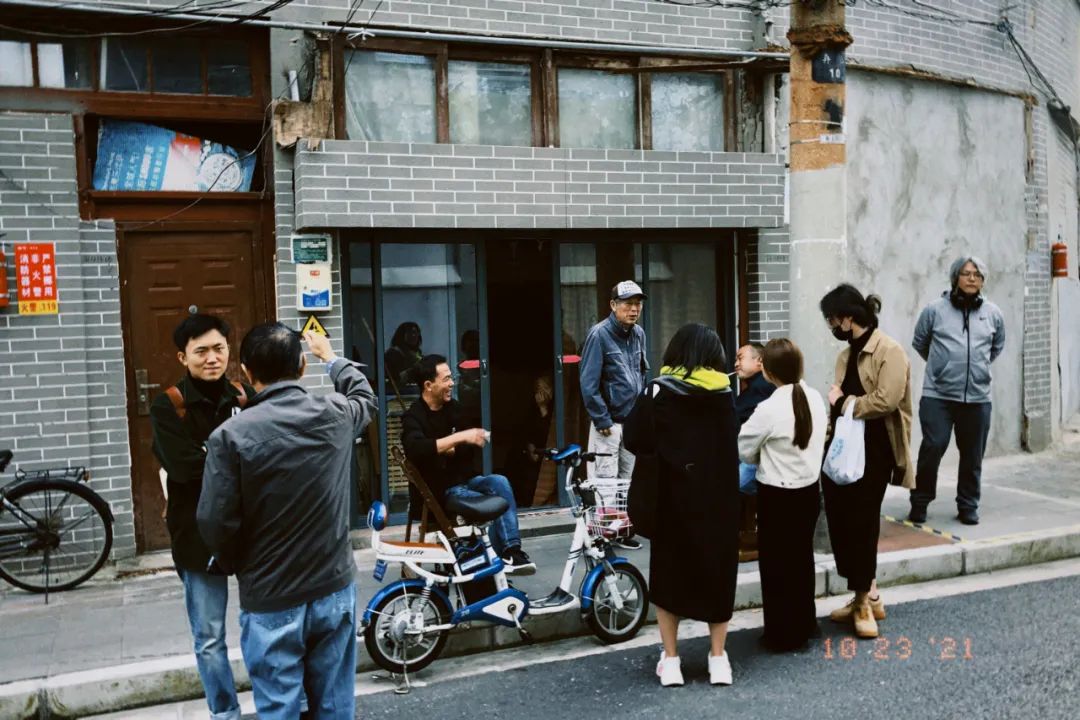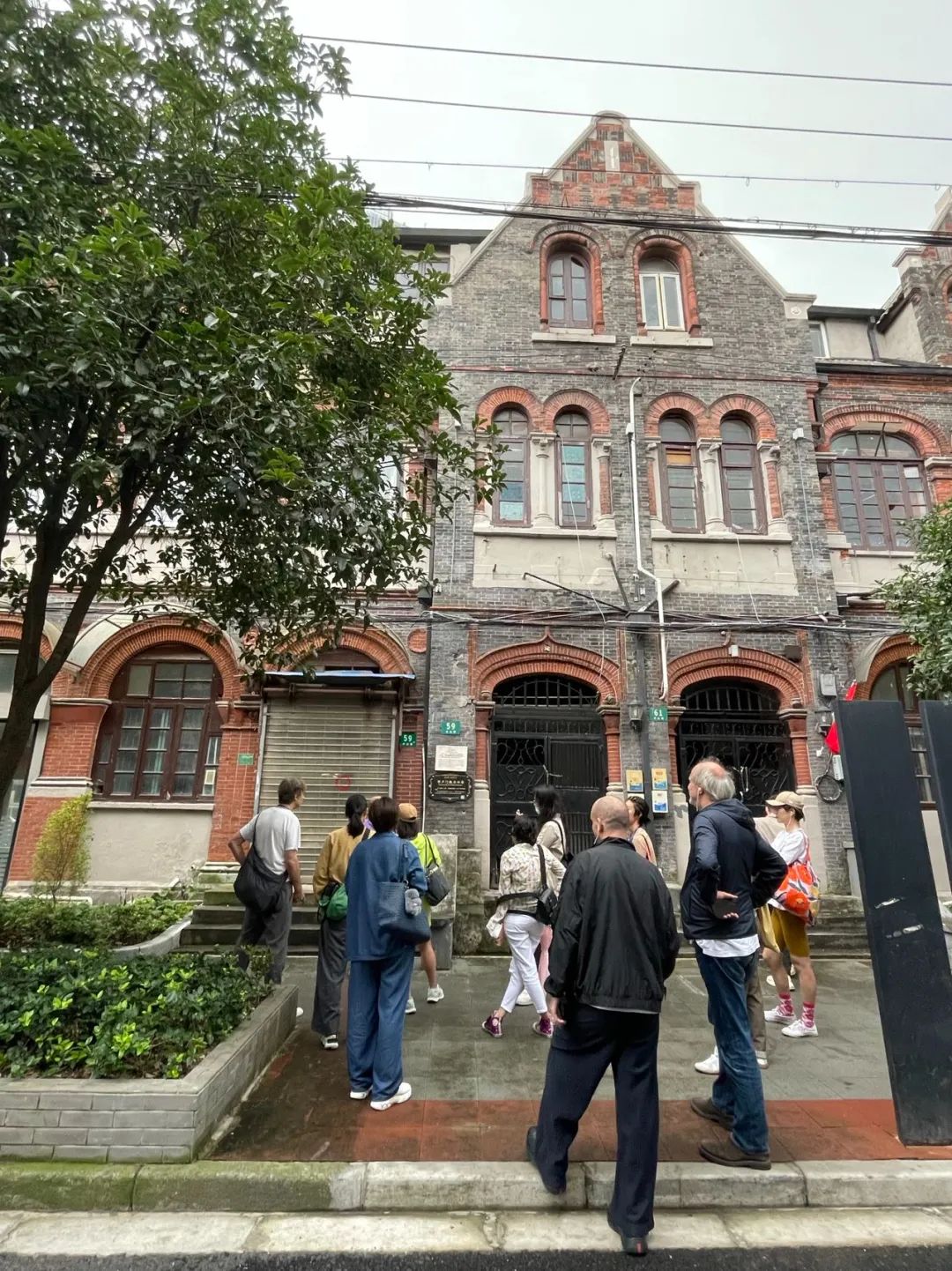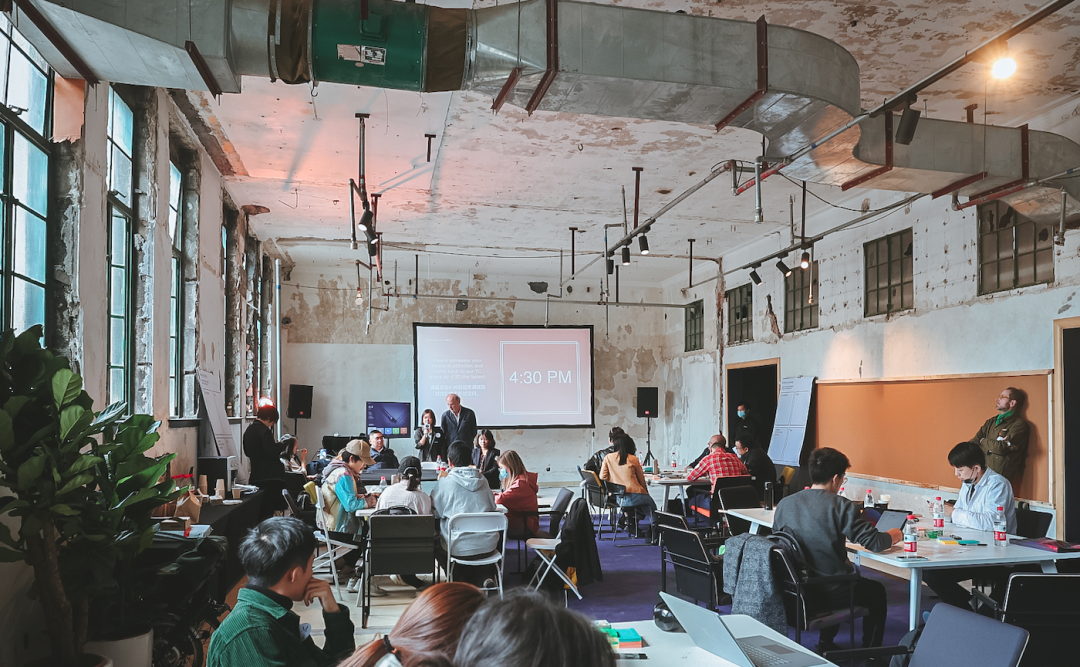 △Field Research
/DU: We cannot wait to see the proposals!
▽Click on tabs to expand
/DU: What happened after DU '21?
Jie:Each proposal pointed towards the beginning of a startup. With implementation in mind, we held a road show at the end of the workshop. The four teams presented their design proposals to a panel of experts and the entire Design World community in a variety of forms, using physical models, role play, digital prototypes and so on. Voted by the multidisciplinary panel, Flux Life stood out and won the Design World Explorer Award with an associated cash award. We are thrilled to witness that the work didn't end then but through months of continuous development and testing, Flux Life was launched in Shenzhen and later at the World Design Cities Conference in Shanghai this past month!
What is also worth noting is how the TC grew into a vital and entrepreneurial community in itself, with its members starting two new brands and forming several creative teams in the following months. We are very excited about its future evolution.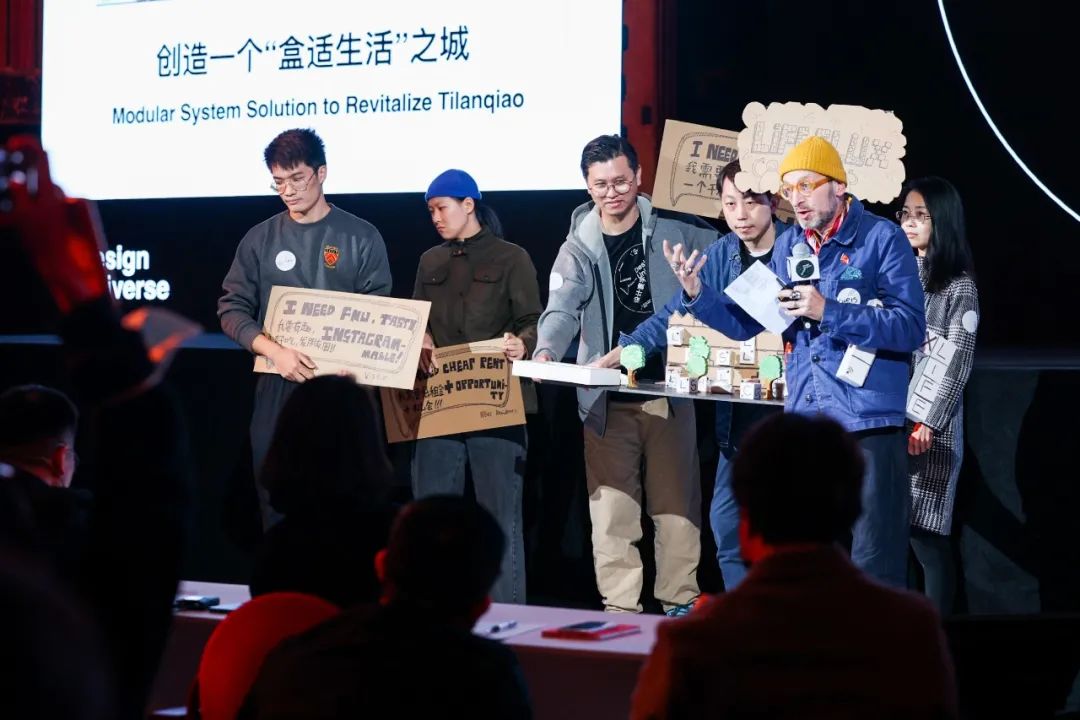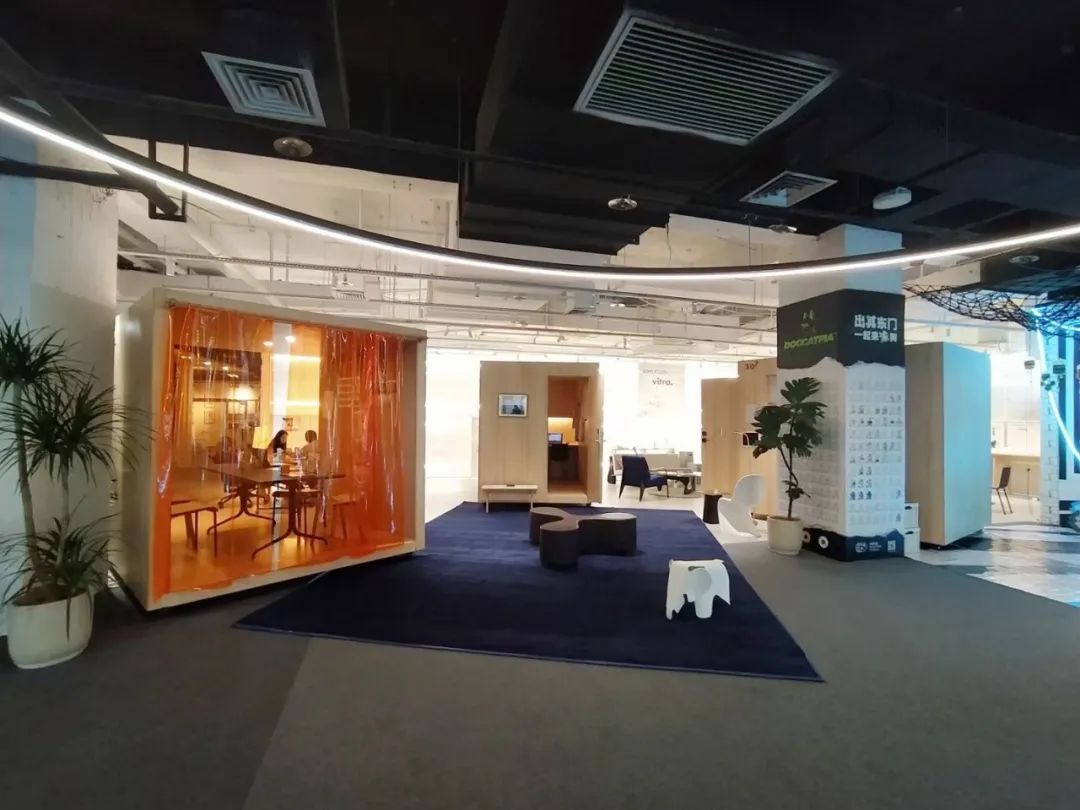 △Flux Life
Aldo:One of the issues that in this recent period has been increasingly close to my heart, with respect to the various critical issues regarding our future, is that which concerns work for new generations.
What work can provide a living and at the same time not cause damage, but rather be useful for the future?
It is a question of doing research with a practical purpose, on areas and activities which exist or will exist, and that are not damaging, but instead are useful to bring about a balance in the life of and on our planet.
We are interested in exploring what this work could be, and what its economic and ethical outcomes might look like.
Design can be a strategic actor in this process.
△Swipe right or left to see more pictures
Acknowledgement
Collaborators:
Shanghai North Bund (Group) Co., Ltd, Tongji University College of Design & Innovation, IDEO
TC Co-lead:
Arlin Tao, Managing Director, IDEO
Expert advisors:
Joy Chen, Operations Director, Shanghai North Bund (Group) Co., Ltd
Chen Chen Ren, Manager, Strategic Investment, Shanghai North Bund (Group) Co., Ltd
Chloe Wu, Director of Strategic Investment & PR, URF
We would also like to thank the Tilanqiao Jewish Refugee Museum, Patrick Cranley (Historic Shanghai Tours), and Tianhua for their support during our research.